01. Lesson Plans to Learning Experiences
I have spent the last 20 years field-testing ideas from both industry and education.  I've used startup models, frugal innovation, SWOT analyses, design thinking, and other tips, tricks and frameworks.  This book synthesizes all that I have learned (and am still learning) on creativity, innovation, equity, vulnerability, pivoting, and pedagogy from a variety of sources, both within education and from outside traditional educational networks.  I document mistakes I have made, my success stories, and stories of the countless educators I have coached throughout my career.
Lesson Plans to Learning Experiences details my journey to create the most engaging classroom experience for students.  I take certain concepts, define them and relate them to education, show how I used them in my classroom, and illustrate how they can be used to transform the public education system. Throughout my career, I have hit a ton of roadblocks to make public school classrooms more creative, innovative, and equitable. 
My audacious goal is to take readers on a journey from design thinking to visual thinking; from ordinary to exponential education; from Critical Race Theory to culturally responsive education; from creativity to innovation; and from writing lesson plans to designing impactful learning experiences for students.
02. The Exponential Project
A new model of professional development to inspire change at scale.  The goal is to guarantee that every single classroom is a place that facilitates exponential growth and achievement for all students.  The Exponential Project will give you actionable steps to create innovative learning experiences for your students.
EnCORE originated from my love of reading articles about the most innovative things happening in public education. EnCORE 2.0 is designed to expand that goal nationwide throughout multiple school districts.
I want to showcase and scale the world's most innovative, student-centered schools that produces exponential growth and achievement for all students.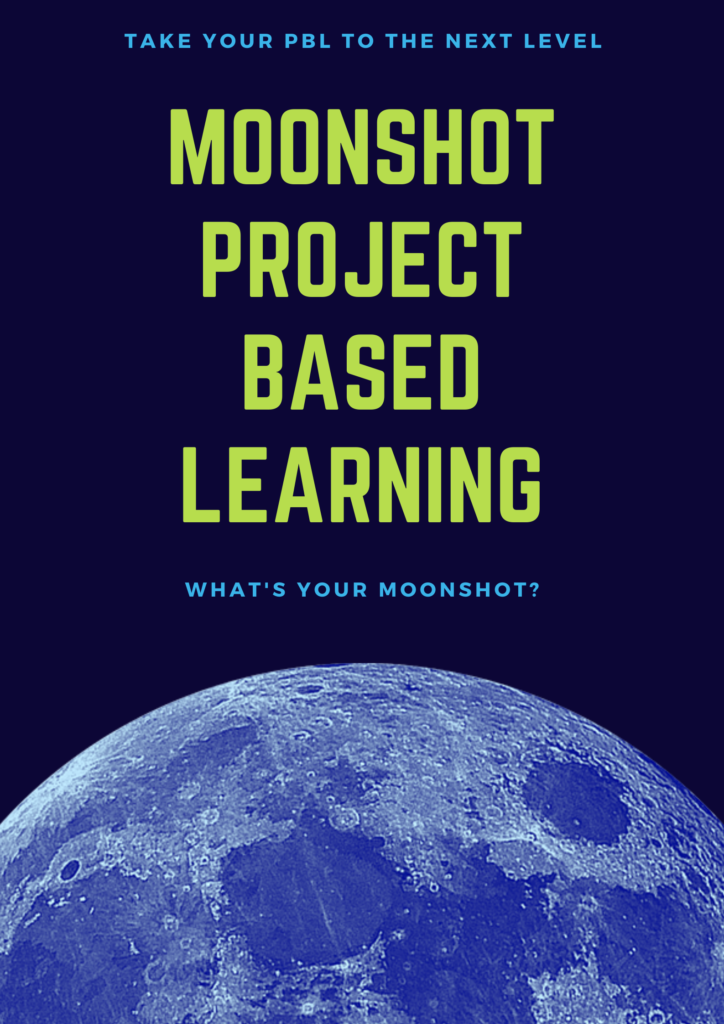 Innovation in education is audacious, risky, creative and takes a long term systemic view.  Moonshot thinking is a mindset for creating an exciting and abundant future.  The best part of having moonshot ideas is not the fulfillment of the idea, but the process of working toward something impossible and overcoming challenges. 
Moonshot PBL works to create processes and culture that will repeatedly generate classroom innovations that have a real impact on students. 
Moonshot PBL inspires students to fulfill their own moonshot ideas, innovating against the tide of conformity and complacency.  Helping students push the status quo.